William Thomas is a historian, author, and film producer. A native of Alexandria, Virginia, he writes about American legal history, slavery, and the Civil War.
He was named a 2016 John Simon Guggenheim Memorial Foundation Fellow.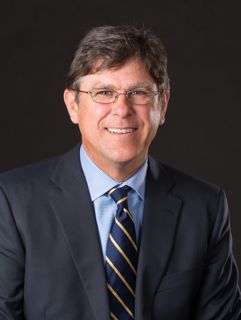 Thomas is currently working on a book called White Marsh: A Story of American Slavery and Freedom (under contract with Yale University Press), chronicling the history of black, white, and mixed families in Prince George's County, Maryland, and the burst of freedom suits and manumission in the Chesapeake after the American Revolution.
Using legal records to reveal family and kinship networks of early Washington, D.C., and Prince George's County, he is also producing a series of experimental essays and animated historical films. The first of these features the story ofAnna, Ann Williams, and her successful petition for freedom in the D.C. Circuit Court. These stories burrow into the historical record to explore how we know what we know about family histories and why we need moral imagination to confront what we find in the past.
Thomas's award-winning research endeavors to demonstrate the full capability of digital scholarship to give voice to people whose lives have been out of reach and to send their histories into the public and scholarly realms through digital media. He served as the co-founder and director of the Virginia Center for Digital History at the University of Virginia, where he was an assistant and associate professor of history in the Corcoran Department of History. He was a co-editor the award-winning digital project, Valley of the Shadow: Two Communities in the American Civil War. With Edward L. Ayers, he co-authored "The Differences Slavery Made: A Close Analysis of Two American Communities," one of the first pieces of digital scholarship published in the American Historical Review.
In 2008 he was awarded a Digital Innovation Fellowship from the American Council of Learned Societies, and he has received numerous grants from the National Endowment for the Humanities. He has also published essays and articles in Civil War History, The Journal of Historical Geography, The New York Times, The Washington Post, EDUCAUSE Review, and Inside Higher Education. His previous books include The Iron Way: Railroads, the Civil War, and the Making of Modern America (Yale University Press, 2011), a shortlist finalist in 2012 for the Lincoln Prize. Thomas is a graduate of Trinity College (Connecticut) and received his M.A. and Ph.D. in History from the University of Virginia. He currently serves on the National Historical Publications and Records Commission of the National Archives and Records Administration and on the Board of Fellows of Trinity College.